Scott Beamer
Assistant Professor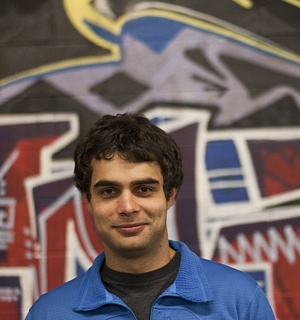 I am an assistant professor in the Computer Science and Engineering department at UC Santa Cruz. I design architectures, systems, and algorithms to improve communication efficiency, which in turn increases performance, saves energy, and reduces cost for data-intensive applications. More broadly, I am interested in: computer architecture, data movement optimization, memory interconnects, open-source hardware design, and graph algorithms.
I completed my PhD in Computer Science at UC Berkeley while working on the GAP Project. Previously, I was a postdoctoral fellow at Lawrence Berkeley National Lab in the Computer Architecture Group.
I am currently seeking motivated and curious students (masters and doctorate). If interested, please contact me and apply to UC Santa Cruz!